DOWNLOAD OUR CURRENT EVENT CALENDER & NEWSLETTER:  July 2018
Yay! La Conner Live is back in full swing. We're happy to be a sponsor of this seasonal tradition. Join us every Sunday this summer from 1 to 4 at Gilkey Square (just outside our door) for a great variety of local bands. We'll be carrying CD's of many of the artists so stop in and browse away.
MEET THE AUTHOR – July 19, Thursday, 4:30. Rosalind Olson Spitzer of Custer has written an historical novel titled Anna's Home which features her great-grandparents, Rev. G. A. Anderson and his wife Anna. Rev. Anderson was the first minister at the Swedish Lutheran Church on Pleasant Ridge where they lived from 1903-1916. Rosalind will also bring old photographs to show us. Join us for this intimate and insightful look at the life of early settlers.
MEET THE AUTHOR – August 16, Thursday, 4:30. Homicide: The View from Inside the Yellow Tape, is one of our best selling books. It is written by retired Seattle police officer, and current employee of the Washington State Attorney General's office, Cloyd Steiger. His investigative skills have been referenced in several true crime books and broadcasts. Cloyd Steiger is our guest at this rare author event. Don't miss hearing his stories and what led up to his writing this riveting book.
PAST EVENTS Held at Seaport Books:
MEET THE AUTHOR – June 21, Thursday, 4:30 – Mount Rainier's Historic Inns and Lodges. Authors, Sonja and Jeff Anderson, visit to talk about how they came to write this informative and interesting book and why they chose the "Images of America" format. They'll also be signing copies. We look forward to welcoming this Seattle couple and learning what they discovered while exploring this beloved region. All ages welcome.
June 23, Saturday luncheon, 11:30-2:30 – A NOVEL AFFAIR at Maple Hall. Guest speaker, Nancy Pearl, has been called "America's Librarian" and can always be counted on to entertain and enchant audiences. It's a live auction, a silent auction and a full meal, all to raise funds for the La Conner Library Foundation and our new library. We need to meet those matching funds that the state has so generously offered! Admission is just $30 for the whole deal. Tickets may be purchased at the La Conner Library. Click here for more information. See you there!
May 17-20 – Skagit River Poetry Festival
This year we celebrate the 10th Biennial Festival held in La Conner. It is a delight to rub elbows with over 25 nationally and internationally known poets and to attend their readings and workshops. Visit their website now and visit with the poets when they arrive! We will be featuring their books on our shelves throughout the festival.
MEET THE AUTHOR May 10 – 4:30 pm.
Author and speaker Mary Lou Sanelli presents a program especially for mothers and daughters. Mary Lou has published several books and has inspired people across our country with her delightful and informative programs. We are proud to have this prominent author at Seaport Books.
May 11-13 – Second Annual Guitar Festival – We plan to have guitar music
in our store and welcome all visitors as they enjoy this interesting event and
make their way to Seaport Books.
April 26 – HAPPY ANNIVERSARY, SEAPORT BOOKS!
Yay! We made it! Celebrate our 1 YEAR Anniversary with special treats and fun at the store all day. Click on the Event Calendar link above for more details.
April 12 – 1:00 pm – Life is sweet in Skagit Valley during tulip blossom time!
Herman Lanier of Lanier's Fine Candies, presents a FREE CANDY TASTING of his handmade nut brittles. Seaport Books regularly provides two of his delicious varieties of candy but this is an opportunity to taste all ten, free, and open to all!
March 22 – 4:30 pm – Celebrate National Women's History Month with us as we honor four local authors. On our panel of honorees are Candace Wellman, Peace Weavers, Woodinville author, Kelli Estes, The Girl Who Wrote in Silk, and Gail Noble-Sanderson of Mount Vernon who wrote The Lavender House in Meuse and The Passage Home to Meuse. This evening's moderator is Claire Swedberg, In the Valley of Mystic Light, who is also working on a historical novel. Many aspects of telling history through the eyes and voices of female characters will be explored and discussed. As always, come ask questions of all of our distinguished guests. Download our event flyer: Women's History Month
"EVENING READ ALOUD" –  2nd Thursdays – 6:30 pm​
​Many readers also enjoy listening to a well written story or essay. You are invited to read anything you like aloud or just be among the listeners. This group will meet ​every month​ ​on the second Thursday​ through March 8.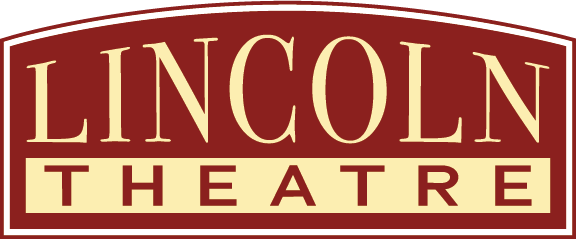 March 6 – 7:30 pm – La Conner Library Foundation event at the Lincoln Theatre with Seattle based author Jamie Ford. Seaport Books will be on hand with his books for sale including his latest novel, Love and Other Consolation Prizes. GET YOUR TICKETS!
March 8 – 6:30 pm – Our final Reading Aloud meeting for the season. The daffodils are out. The tulips are on their way. All is well in our corner of the world. Thank you for being part of our Reading Aloud group. We will resume in October.
February 15 – 6:00 pm – Twilight Zone Appreciation Night and Viewing Party.
Share your memories of this unforgettable television series created by Rod Serling. Learn the history of the show and up-to-date news. Enjoy free snacks and view episodes from three time periods. See a unique collectibles display and a variety of Twilight Zone books. We guarantee an entertaining evening complete with excellent door prizes – all brought to you by Seaport Books and our astute staff member Matt May.
MEET THE AUTHOR – January 18 – 4:30 pm
Janet Oakley, who you will remember from the History Museum where she was Education Director, introduces her third historical novel, Mist-Chi-Mas: A Novel of Captivity, set in the Pacific Northwest. Her writing has been recognized with a 2013 Bellingham Mayor's Arts Award, the 2013 Chanticleer Grand Prize, the 2014 First Place Chaucer Award, the 2015 WILLA Silver Award and 2016 Goethe Award for historical fiction. When not writing, she demonstrates 19th century folkways.
CANDY TASTING! – December 30 – 1:00 pm
Herman Lanier of  Lanier's Fine Candies in Seattle, returns for another free Candy Tasting of the many varieties of fine candies he makes. We have his delicious peanut brittle for sale at the store but he'll be tasting other chocolate and nut candies as well. YUM!!
MEET THE AUTHOR – December 21 – 4:30 pm
La Conner author, Wayne Johnston, who taught at La Conner High School, reads from his most recent novel, North Fork, and meets and greets his many young fans who are home from college for the holidays. Come share the good vibrations with a delightful man.
MEET THE AUTHOR – December 7 – 4:30 to 6:30 pm
Local author, Christen Mattix, joins us and reads from her newest book, Skein: The Heartbreaks and Triumphs of a Long Distance Knitter. Told with honesty and humor, Skein is an intimate glimpse into Christen's psyche and a sparkling account of a neighborhood with its joys and sorrows.
MEET THE AUTHOR – November 16 – 4:30 to 6:00 pm
Local author, Claire Swedberg comes to Seaport Books to share her latest non-fiction, In The Valley of Mystic Light. (Art lovers will know immediately she's talking about the one and only Skagit Valley.) Meet Claire and learn about the remarkable spirit that weaves together writers, artists and the earth that inspires us all.
SKAGIT RIVER POETRY FOUNDATION EVENT – November 18 – 6:00 pm – Maple Hall
On the agenda are Tom Robbins, Sam Green, Poet Laureate Todd Marshall, as well as other popular writers. Seaport Books will be on hand to provide copies of books by the featured poets.
ARTS ALIVE SPECIAL!
Saturday, Nov 4 – 1:00-3:00 pm: Carole Schaefer, children's book author, discusses the challenges of writing and publishing for children and reads from her books. Carole's most recent book is A Children's Garden from Sasquatch Press. This is an ideal opportunity for children to meet an author.
Sunday, Nov 5 – 1:00-4:00 pm: Marion Melville of Stonelace Jewelry demonstrates making eyeglass holders from semi-precious stones, such as lapis, amethyst, turquoise, jasper, labradorite, agate, and citrine.
PLUS: SAVE 20% ON SELECT ORIGINAL WALL ART Nov 3, 4 & 5!
HEALING CHILDHOOD TRAUMA – October 19 – 4:30 pm
Marcia and Phil La Bossiere, grandparents of the little girl in their book, Where is My Daddy Now?, teach us all a method for dealing with childhood trauma. This lovely story is told in both English and Spanish and is understood by young children. PTSD is with us all at some point in our lives. Here is real help in an award winning book from a lovely local couple.
CANDY TASTING! – October 7 – 1:00 pm
Herman Lanier of  Lanier's Fine Candies in Seattle, visits Seaport Books to host a free Candy Tasting of the many varieties of fine candies he makes. We have his delicious peanut brittle for sale at the store but he'll be tasting other chocolate and nut candies as well. YUM!!
BANNED BOOK WEEK EVENT – September 30 – 1:00 pm
Ruger, the Search and Rescue dog, is coming to Seaport Books to sniff out the banned books in our collection! At 1:00 pm he'll begin his search in Gilkey Square and then come into the store and see what he can find there. Ruger's handler, Bob Calkins, has books about search dogs for all ages that he will talk about and sign with Ruger. Bring the family, meet Ruger and enjoy the fun!
SPECIAL PROGRAM – SEPTEMBER 14TH – 4:30 pm
​Cave Art Press​ of Anacortes presents ​Pathway to Publishing, ​a program about publishing local books. They have published a variety of books and maps including ​Cigarette Diaries, Exploring the Salish Sea, Beyond Cape Horn, and most recently,​ Common Dragonflies and Damselflies of the Pacific Coast.
MEET THE AUTHOR – AUGUST 17th – 4:30 to 6:00 pm
Join us at Seaport Books to meet researcher and historian, Candace Wellman and learn about the fascinating hidden lives documented in her recently published, Peace Weavers: Uniting the Salish Coast Through Cross-Cultural Marriages.
BOOK LAUNCH – JULY 27th – 4:30 to 6:00 pm
Acclaimed local author and award winning playwright, Nicola Pearson, will be at Seaport Books to introduce her fourth novel, Borrowed Ground.  The book is a sequel to her highly rated first novel, How to Make A Pot in 14 Easy Lessons.
Our thanks to everyone who made this day so much fun! Can't wait til next year. SATURDAY APRIL 29 – Join us for a day of fun happenings at our new store as we celebrate this annual tradition. In just 4 years, IBD has grown to include over 400 participating bookstores across the country. That's a LOT of community minded individuals. Come be a part of the festivities. Special discounts and surprises. PLUS every customer gets a free goodie bag and a chance to win a $25 gift certificate. 
Check back again for upcoming events including readings, workshops and art exhibits.
Have an event you'd like to host at Seaport Books? Contact us to discuss the possibilities. Look forward to seeing you soon!